Following the installation of our SPFL 'small-pack filling line' we have changed some of the properties of our 'small-pack' liners and cardboard boxes boxes.
For more information check out our video summary of 'small-pack' changes
LINER CHANGES
The main change is to the filling port which will alter from the existing heat seal (shown left) to a weld cap seal (shown right). The bag shape will also alter slightly, however the integrity of the bags and the Food Grade Certification remains consistent. This will not be noticeable as the bag outlets will remain the same.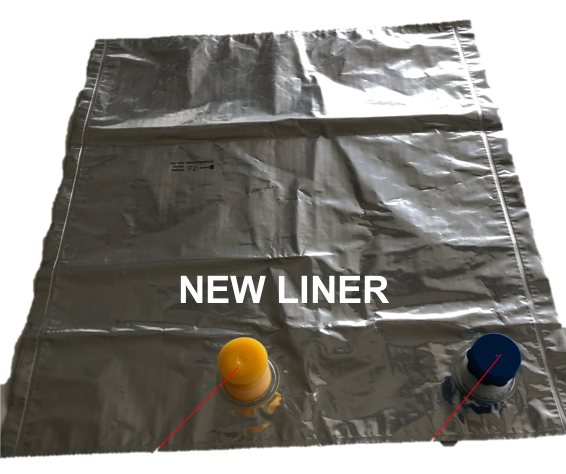 BOX CHANGES
Our standard box will remain a fully recyclable corrugated cardboard outer. The new filling line requires perforated edges on the box to be able to erect, fill and close it at speed. These perforations are part of the functional design and should not be considered a defect.
We have also made some changes to labelling. We are moving away from a paper-based adhesive label to a direct inkjet solution on the surface of the box. The data and content will remain the same.